Adding brand new values to cedar wood
Keep wood handy
Would you like to feel the warmth of wood in everyday life? We have created wooden tableware made of wood from forest thinning in Kamiyama. Hopefully, our products will suit your life style.
We are happy if you think of the mountains and the rivers in Kamiyama while using our products.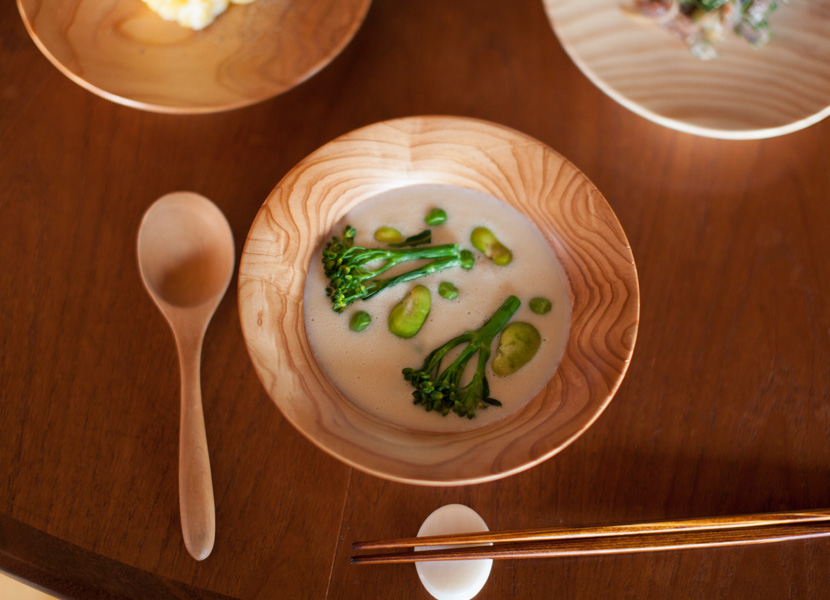 wooden tableware for everyday use
Cups and bowls were produced out of cedar trees grown in Kamiyama town, and the best part of those trees were carefully selected, in the hope of delivering a new value out of local cedar trees.